Dallars B & B offers luxury accommodation in the East Wing of an elegant Georgian Mansion, and comprises a spacious double room, and a beautiful twin/double room, both with en-suites. A homely atmosphere and warm welcome awaits you!
We have named the Double room Auchenskeigh, after the name of the original Castle on this site, and the Twin/Double room St Kitts, after the island in the West Indies where Sir William met his young bride. The room rates start at £70, including a full and fine breakfast. Stay for three nights or more and we'll give you a further discount!
For the Best Available Rate

or check the availability here -
Fiona and Iain welcome all guests to Dallars with tea of their choice, or cafetiere coffee, and fresh homemade cakes or scones, all served in the elegant Drawing Room - or the Garden if the weather permits! Children are also welcome, but must be 5yrs or older.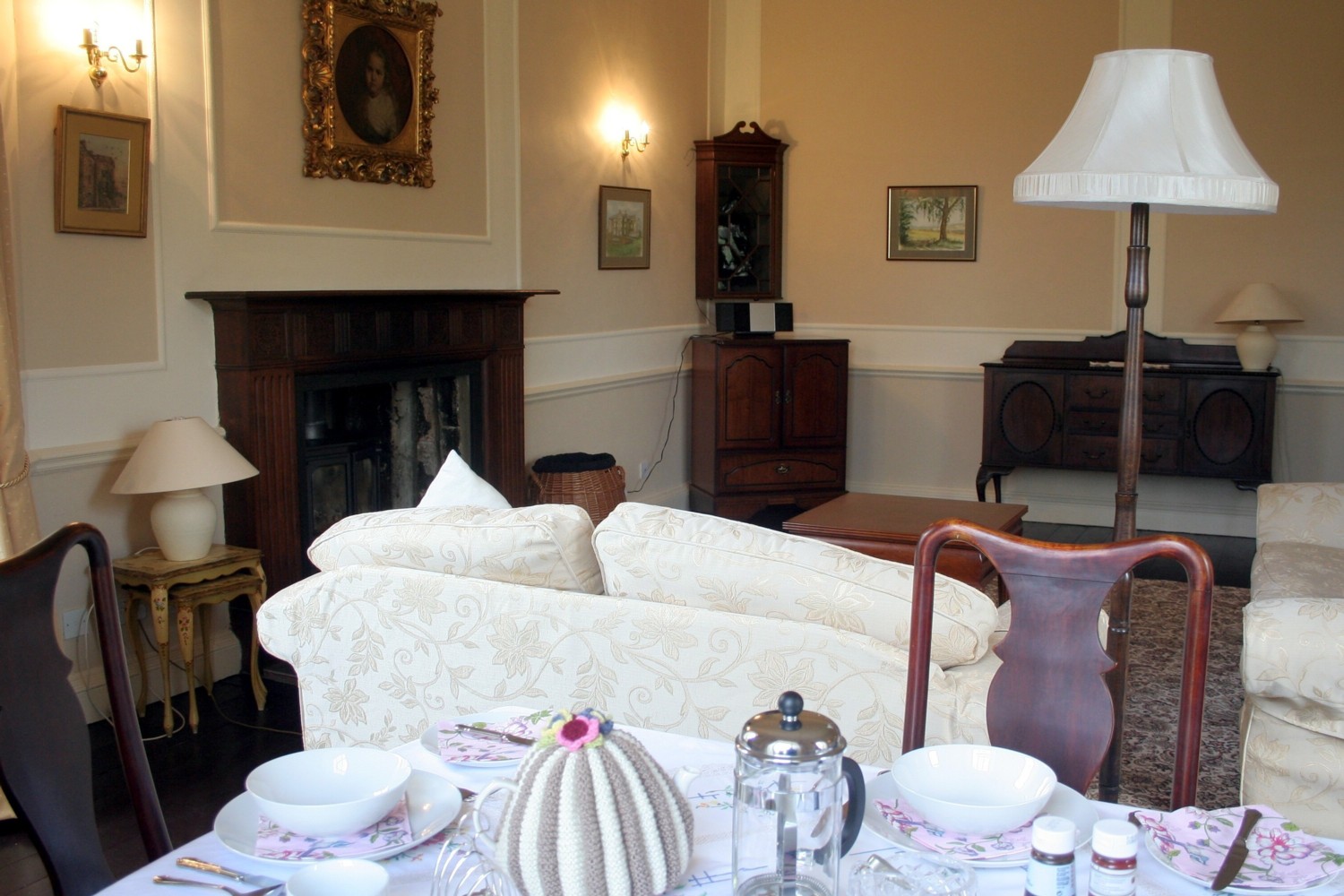 Dallars is a fine Georgian 'small country house', as described by Rosemary Hannah in her book 'The Grand Designer' about the Third Marquess of Bute, and dates from the late 18th century. It is set in lovely grounds, surrounded by woodland - a tranquil oasis! Although both rooms are light and airy they have a cosy homely feel to them. Each room has a radio alarm, TV/DVD, free WiFi and tea/coffee making facility with complimentary homemade shortbread. There is ample seating so you can relax and unwind in the privacy of your room if you prefer.
We are happy to book a table for you at one of the nearby restaurants, and can arrange transport with a local taxi service if you'd rather not drive. We now also offer a four course evening meal, served in our Drawing Room.
The Main Drive is deliberately 'pot holey' to act as a traffic calming device as there are horses and dog walkers about - please drive slowly!
The building has been divided to form three separate dwellings, but retains the attractive features of the original house. It is also known as 'Dollars', possibly after the currency on St Kitts in the 1700s. There is ample, safe and secure parking on the front gravel.
Dallars B & B, Kilmarnock, Ayrshire, is near the M77, and is ideally located for access to Glasgow and Prestwick Airports, Ayr, and Troon. Many first class Golf Courses are within easy reach. We are in the heart of Robert Burns country, and Sir Alexander Fleming, who discovered Penicillin, was born near Darvel, just 10 miles north! There are many other local attractions not far away. Even Bannockburn, Stirling and Edinburgh can be reached in just over an hour by car.
Remember, the CW Games in Glasgow this year, will only be just up the road! If you are interested in the Ryder Cup, Gleneagles is less than an hour and a half away.
We have a strict no-smoking policy.

Full Scottish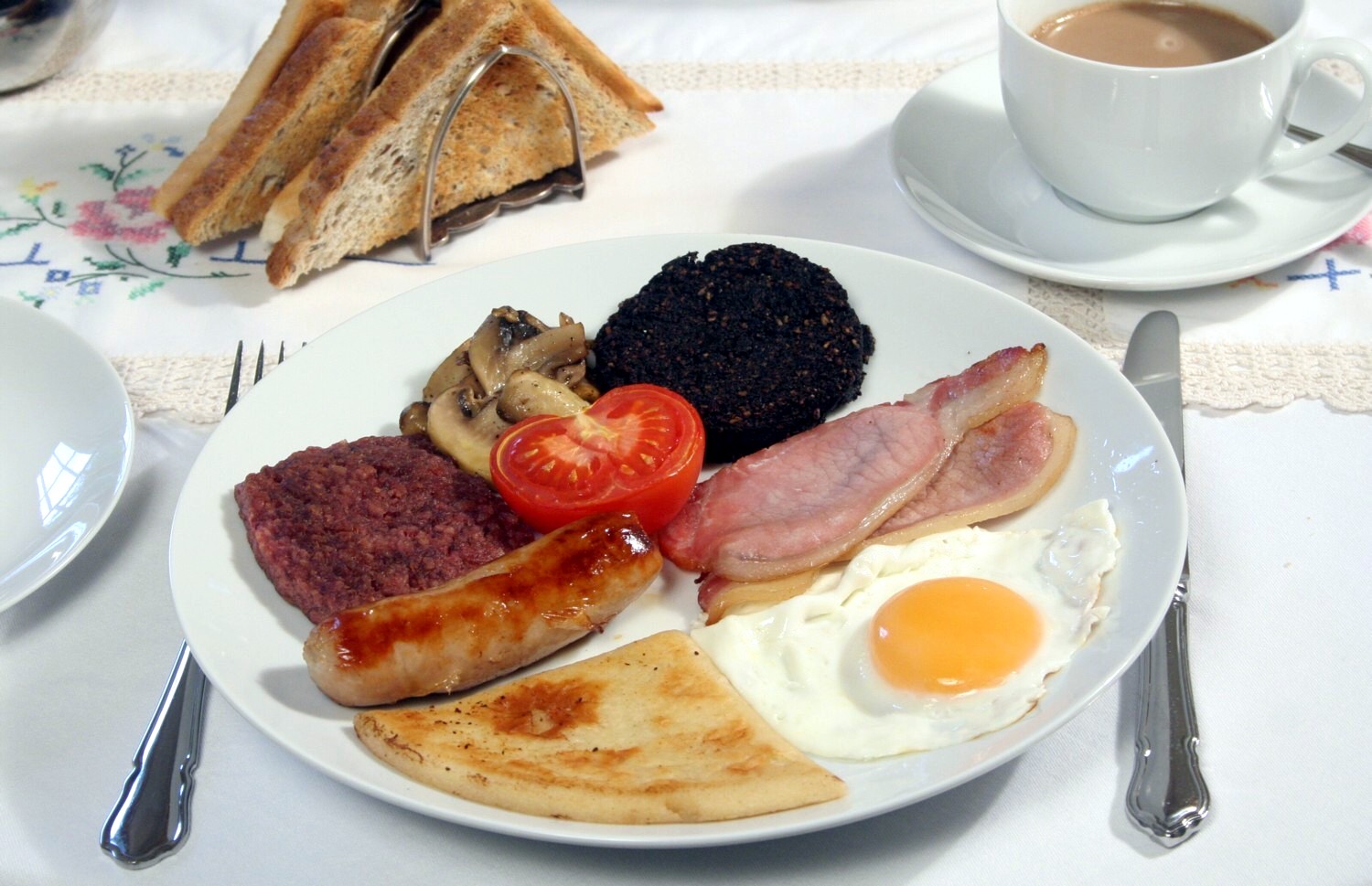 Today is -
Friday 22nd May 2015
"2014 Award of Excellence for Guest Reviews " from a well know Booking site!
more Reviews below
"Lovely break. Made to feel very welcome, breakfast excellent." B. & M. B.
The East Wing
" Superb! " J&L.D.
"Grounds,Room,Food & People: All lovely! Have already recommended it..." T.McL
"Five Star! Would love to come back!" M.G.
"Loved it!!!" J.C. Darwin NT, Australia
The Entrance Hall (We all have our bear to cross!)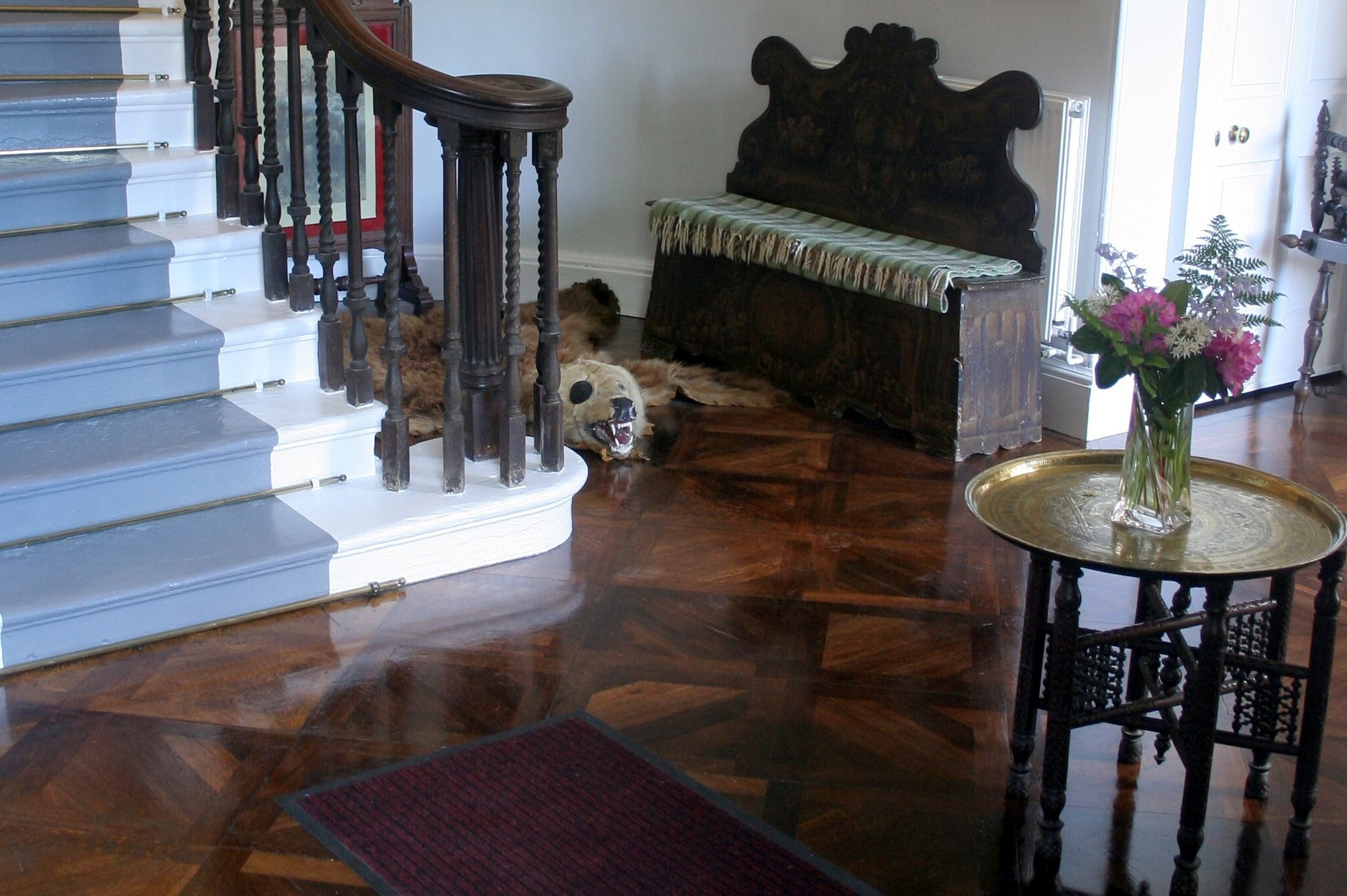 "Couldn't be more comfortable, wonderful food & welcome." C.P.
"Warm welcome, charming stay. Many thanks to you x." C&C.H.
"We like it very much!!" S. & B. M., Sweden
Emma & Duncan's Wedding at Dallars, May 2014
"V. comfortable. Lovely breakfast." J&D. S.
"Nice to see the house now (after 17 yrs) lovely place & food" S.F.B & M
"Nice place to stay, good sleeping, food lovely especially the tea (afternoon)" M. & F., Holland
Have a seat in the Garden
"Wonderful in every way!" S W
"Fabulous food, excellent hospitality, superb place. Five star. Thank you Very much" K W & P C
Breakfast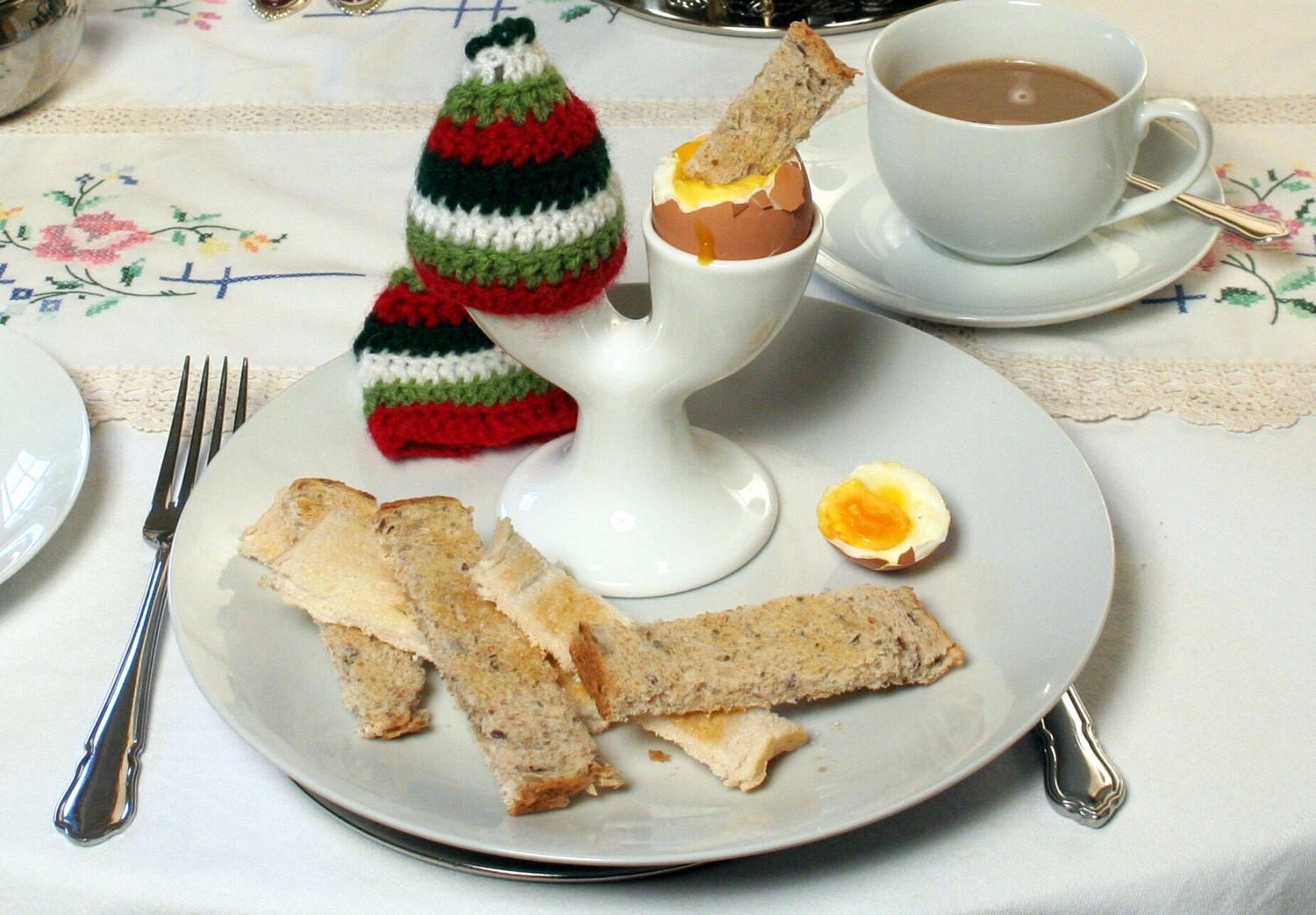 The Entrance Drive
Auchenskeigh Room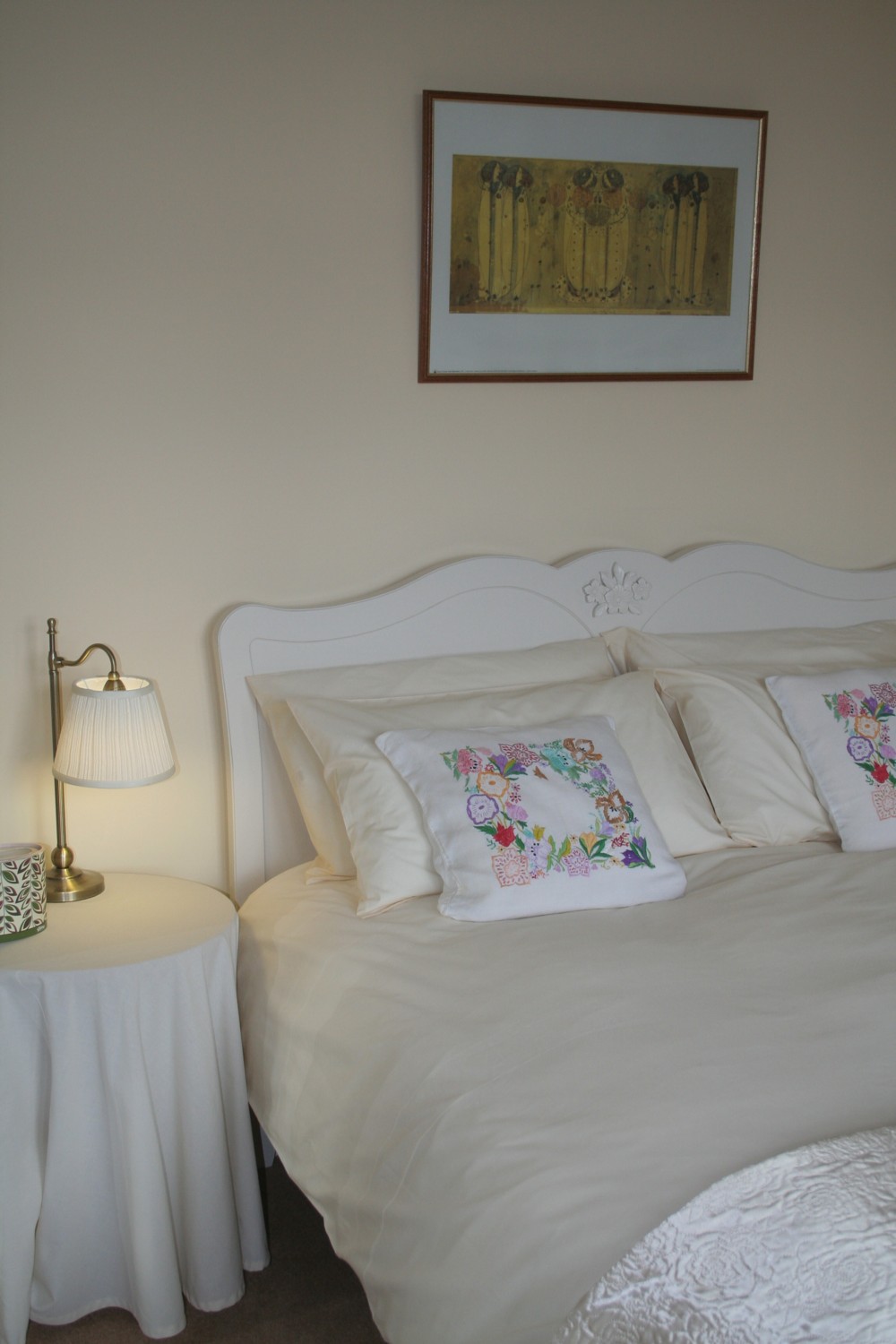 A Delicious Breakfast
Fruit Juice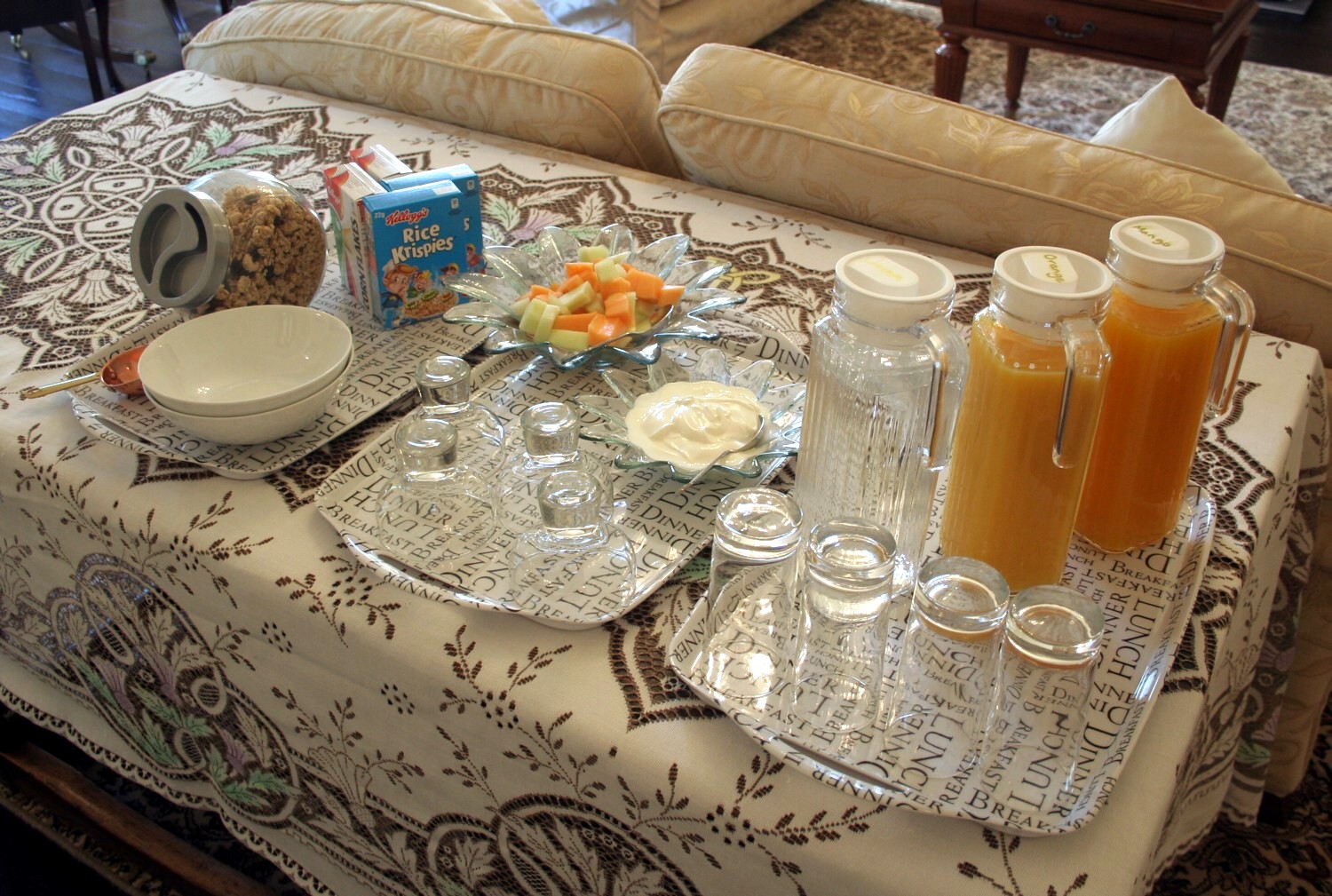 Fresh Fruit
Choice of Cereal
Full Scottish
Our hen's eggs can be - Boiled, Poached, Fried or Scrambled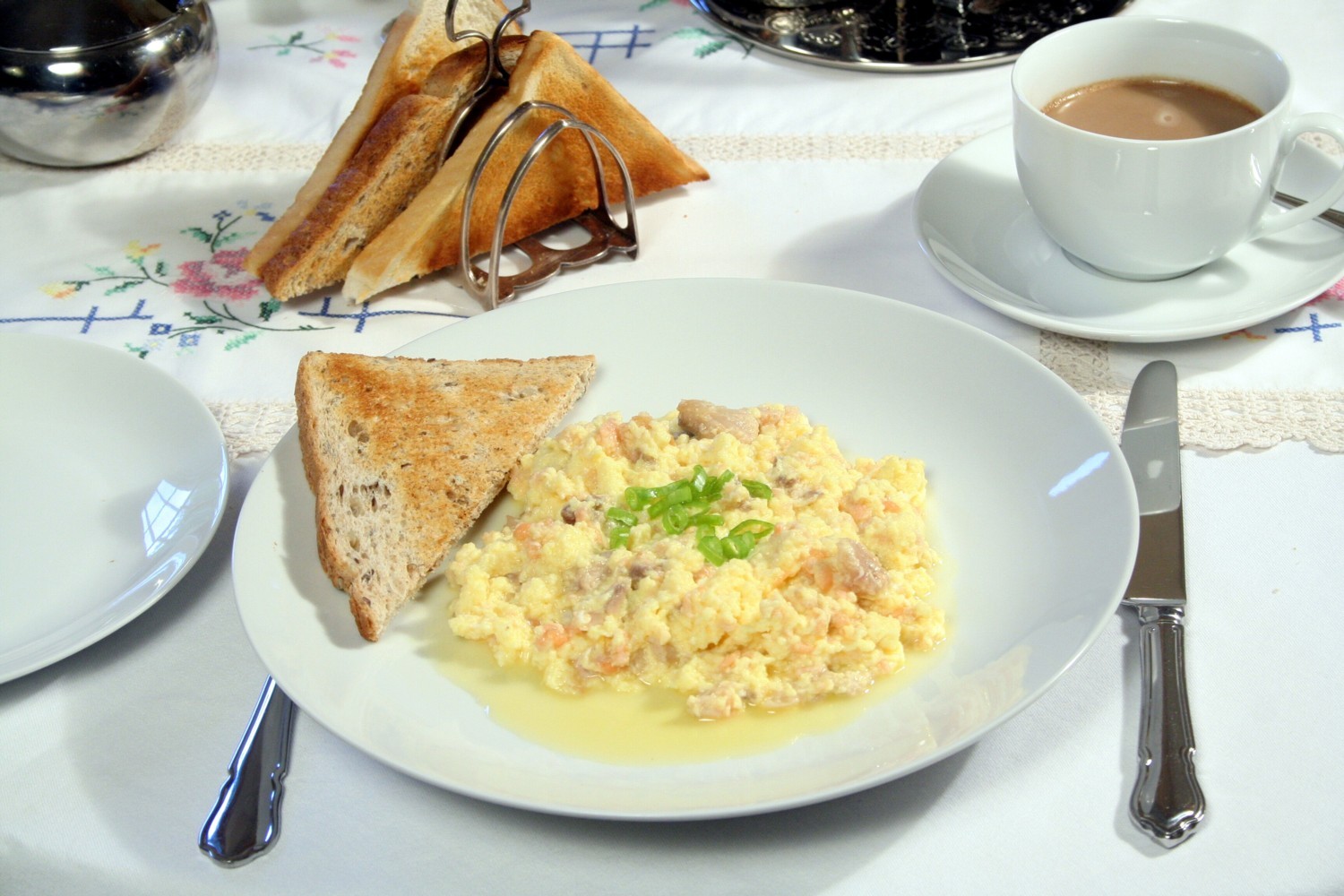 Boiled Egg with Soldiers
Scrambled Egg with Smoked Salmon
Toast & Jams
Tea or Coffee
St Kitts Room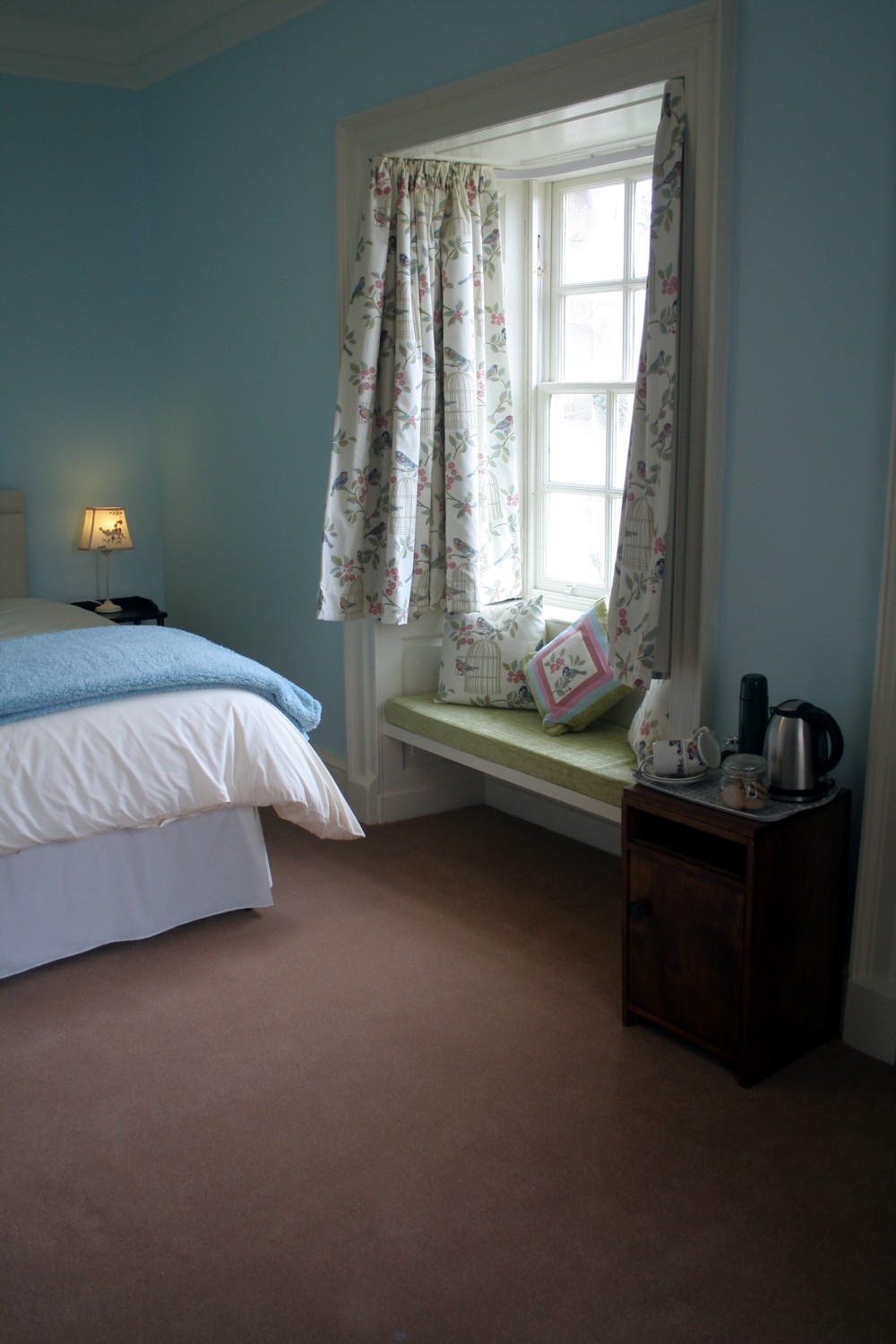 Drawing Room